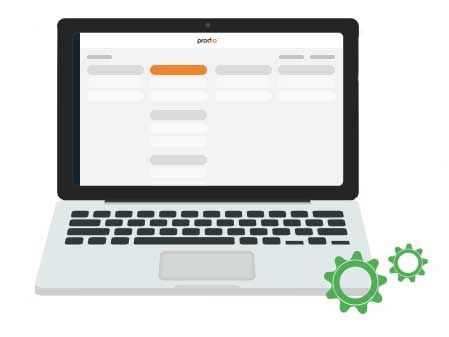 SIMPLE PRODUCTION MANAGEMENT SOFTWARE
Schedule production, increase efficiency and monitor employees online.
Intuitive calculation and production planning for small manufacturers
Prodio is affordable, user friendly and contains only necessary functions. Turn your manufacturing business into paperless environment within 15 minutes, without any pricey equipment. 
Tired of using Excel templates to manage your production process?
All you need to manage effectively production in a small manufacture.
Industries represented by Prodio Clients.
Operations in the system each month.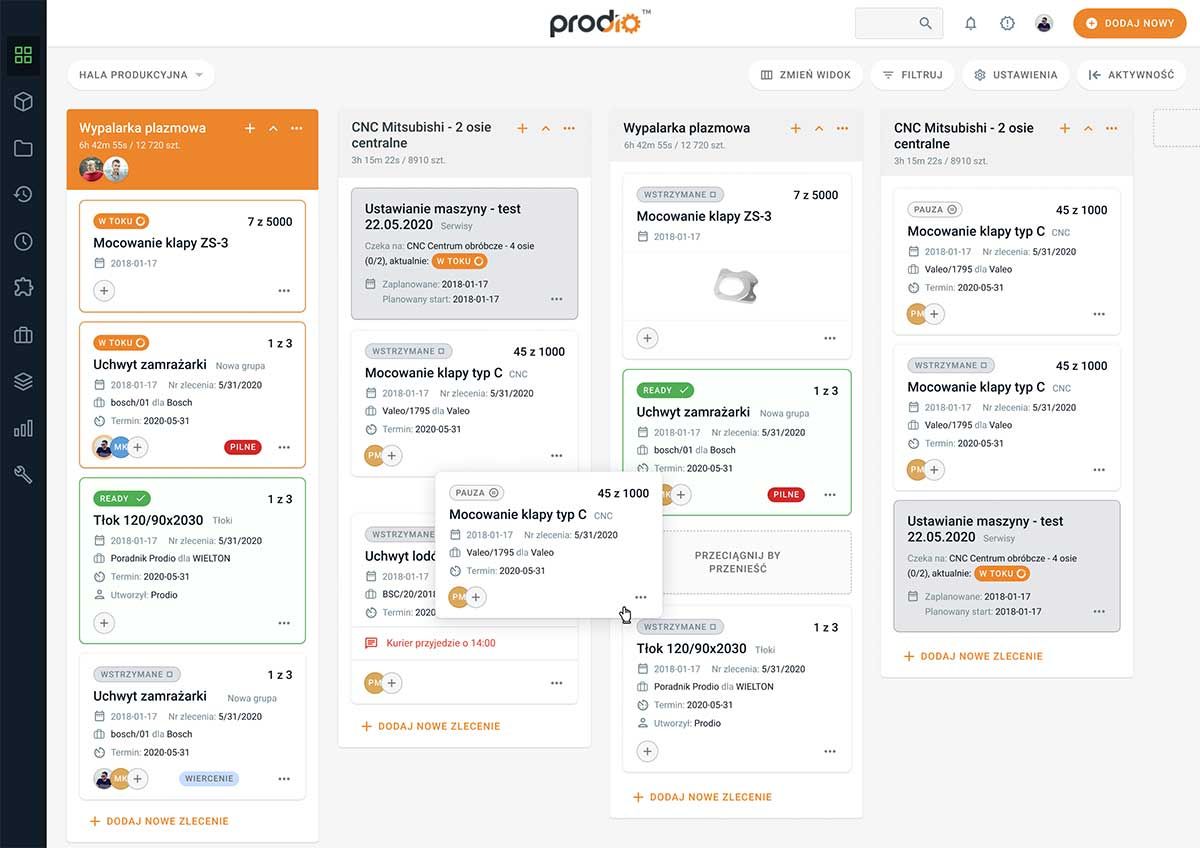 Regain control over processes at the production hall.
No more late night phone calls, neglecting your family to monitor work. Now, you can always see what's being produced, by whom, how long it takes and if it's efficient enough.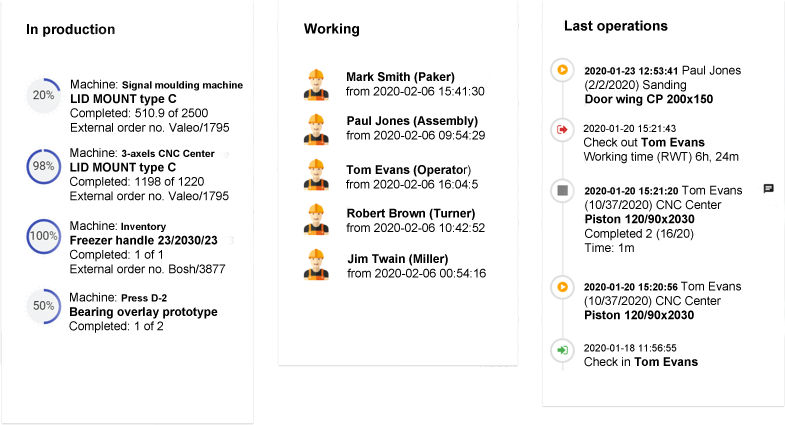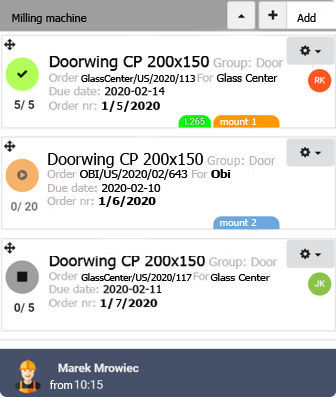 Employees always know how and what should they produce.
From any place in the world you can create a work schedule, which will be projected at the production hall. It's user friendly and tasks are accompanied by photos, documentation, drawings and technical notes.
Collect information about production in the easiest possible way.
No more notebooks and paper workcards. Simple online templates help your employees to register work progress and you can see it immediately from any place in the world. We also operate RFID-based key fobs.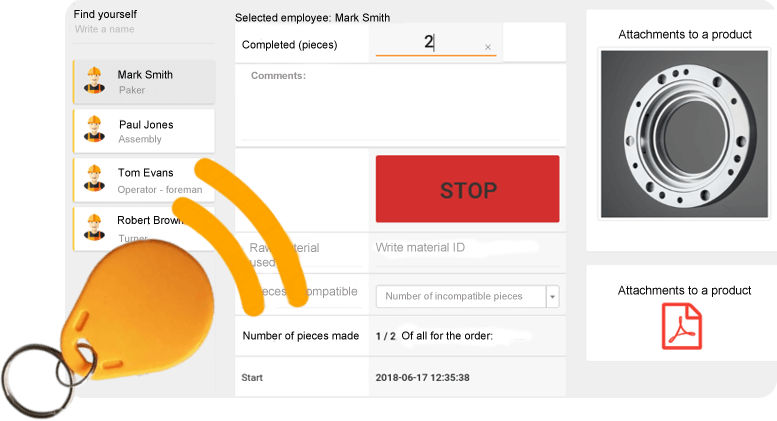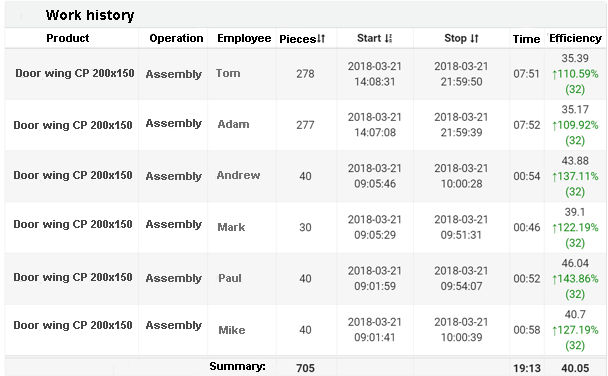 Work history and work efficiency right in front of you.
With assistance of production management software you will be able to learn how long it really takes to make your product, what has been already produced, by whom, when and how efficient was the whole process.
Production always in your pocket 🙂
Now, you can go on holiday, spend time with your family every evening, without worrying about your business. From now on your production management software is always  to be accessed from your smartphone, at the swipe of your finger!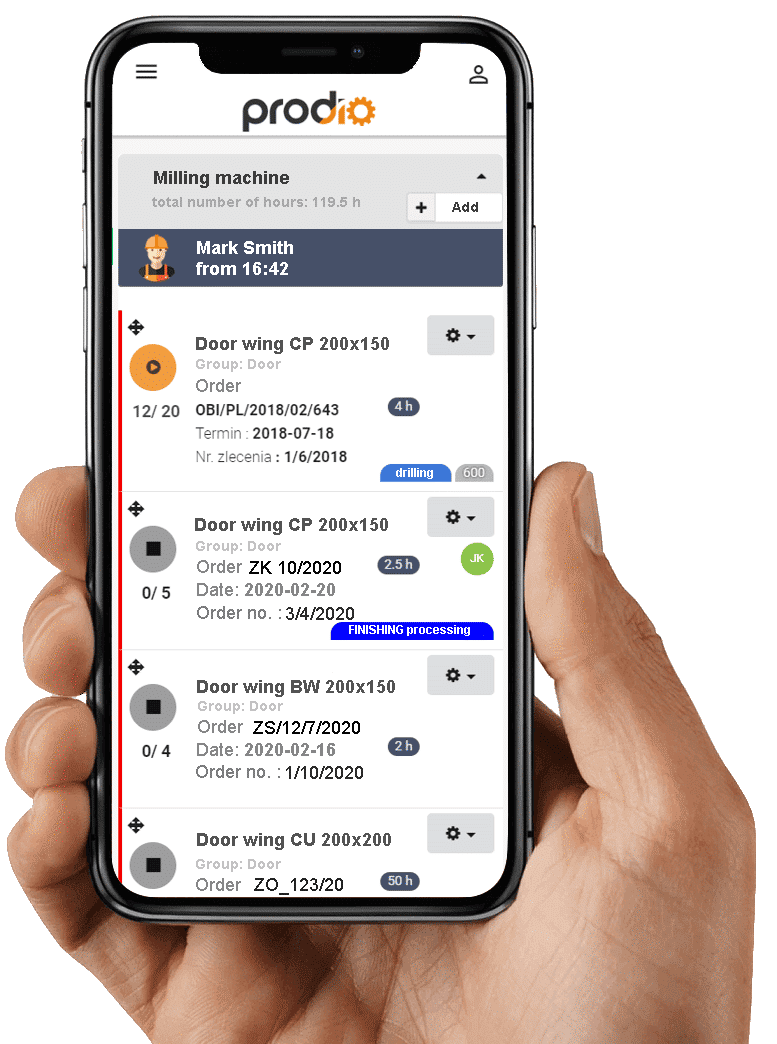 Try it for 14 days and change your company!
Straight away you get a complete access to all functions, so you can fully test the program at your facility. You don't have to leave you company data or telephone number- it's enough to provide your e-mail address.
Get Started !
See all functions