Schedule production, increase efficiency and monitor employees online
It takes just 5 minutes to add your first production order!
ONLINE PRODUCTION PLANNING
– regain control.
From any place in the world with just a few clicks you can create a production plan, which is displayed via web browser at the production hall in easily accessible form.
Your employees can see clearly all assigned tasks and responsibilities, together with your comments and product characteristics. They know who should do each task, what exactly is suppossed to be done and in what time.  
EMPLOYEES REGISTER PRODUCTION  
so you can see what is happening.
Employees through an easy online template register the start / the end of the performed operation,  indicate the current state and add extra comments. You know work history, working times and efficiency – like in MES systems .
Everything is in your account, in just a few seconds. What's more you can check the amount of raw materials used and prevent deficiencies.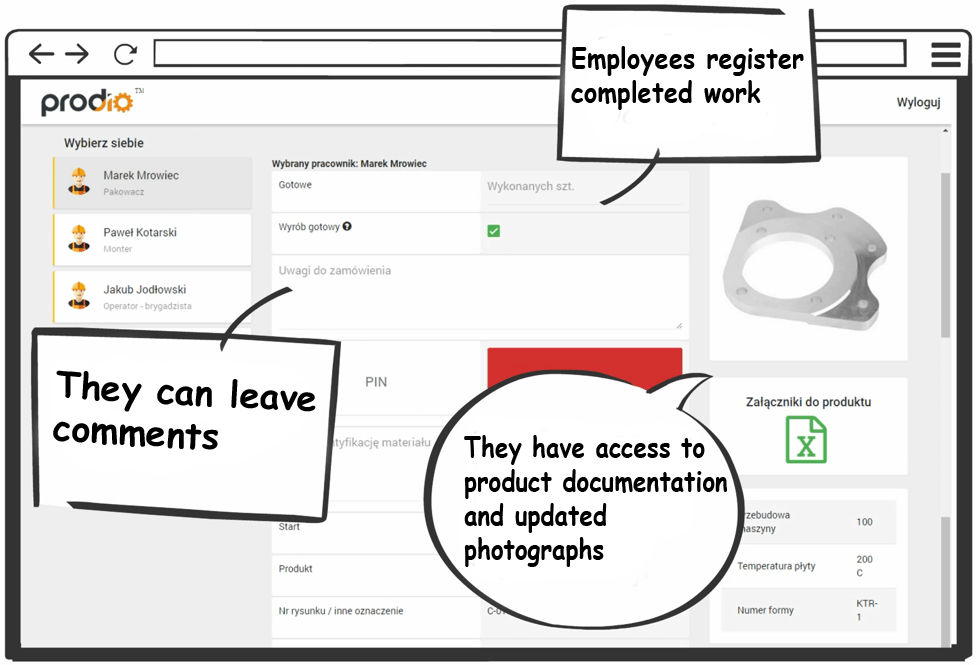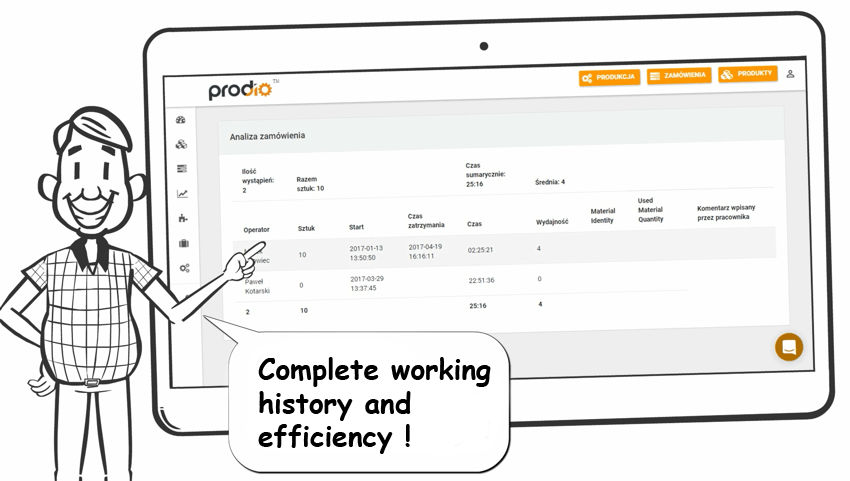 CALCULATION AND PRODUCTION OPERATIONAL ANALYSIS, 
increase productivity.
Transform collected data into increase in profits of your company, learn about real production time, employees performance and efficiency,  total production time.
Generated data can be also used accordingly with ISO 9001 requirements, or exported to MS Excel files.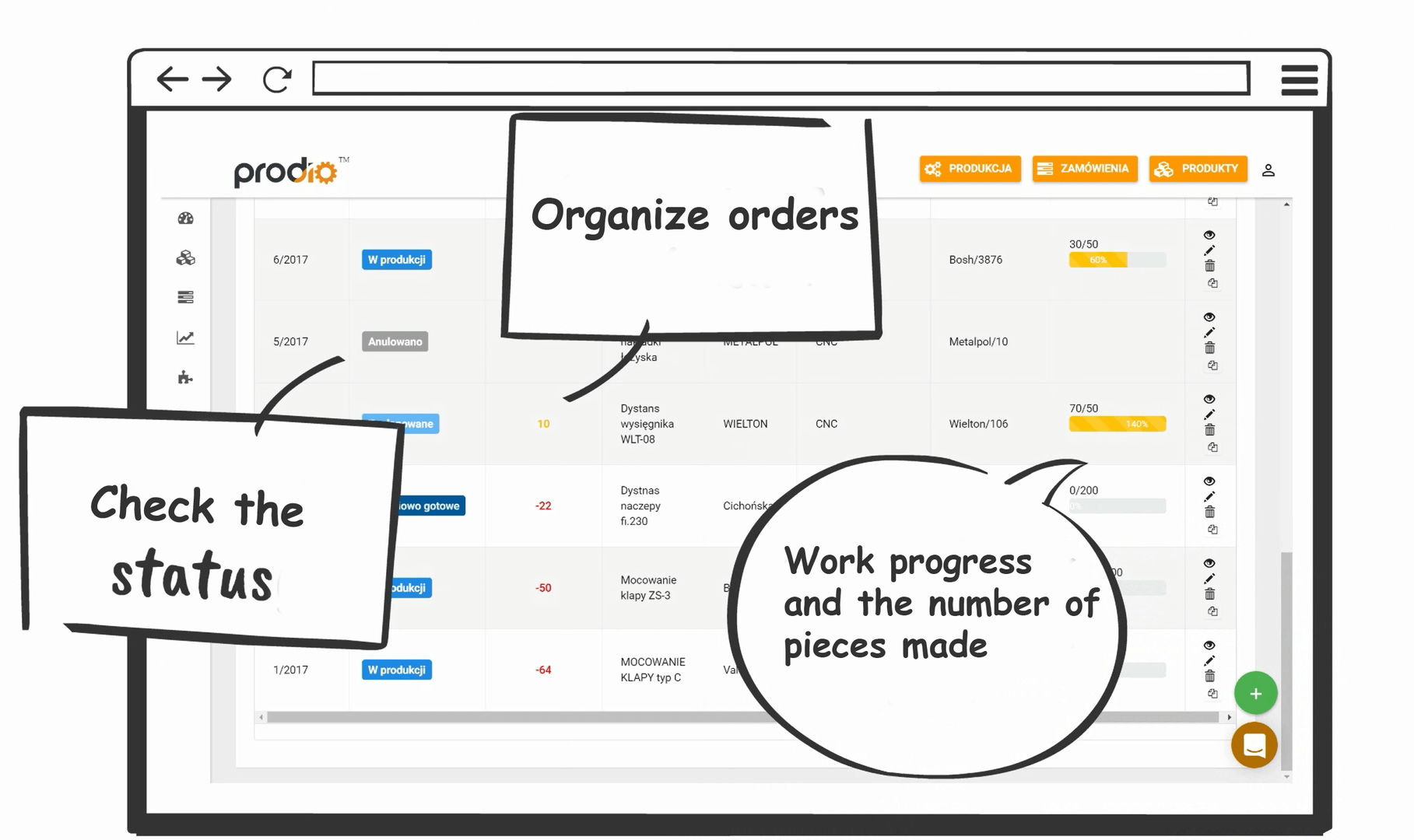 THE LIST OF ORDERS
plan ahead.
Thanks to a clear table you can regain control over orders knowing what, for whom and when should be ready.
Moreover you stay up to date with deadlines, and you can precisely determine at which stage is given order.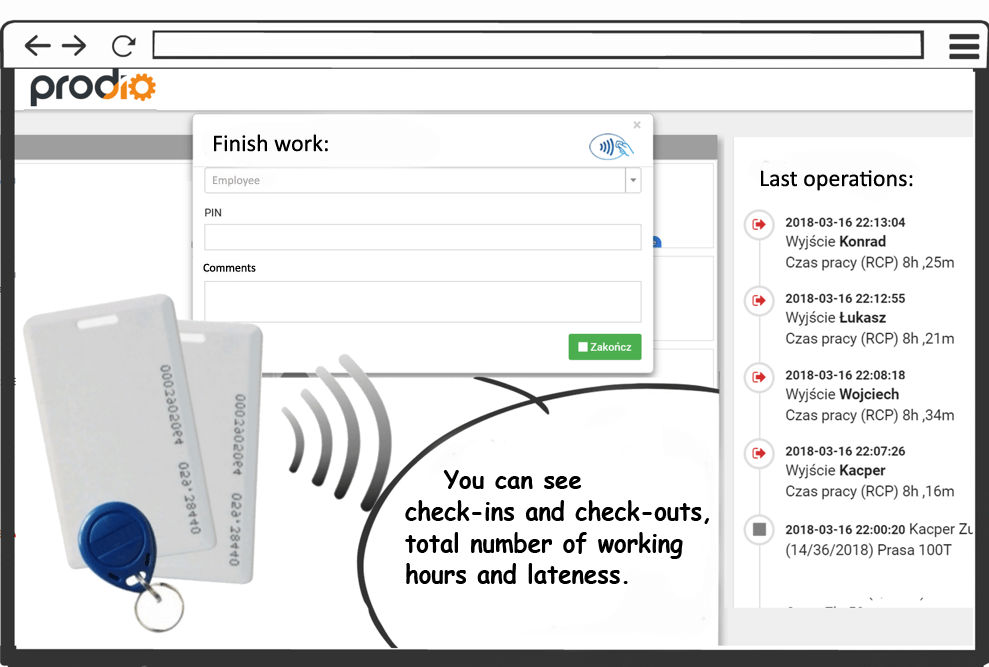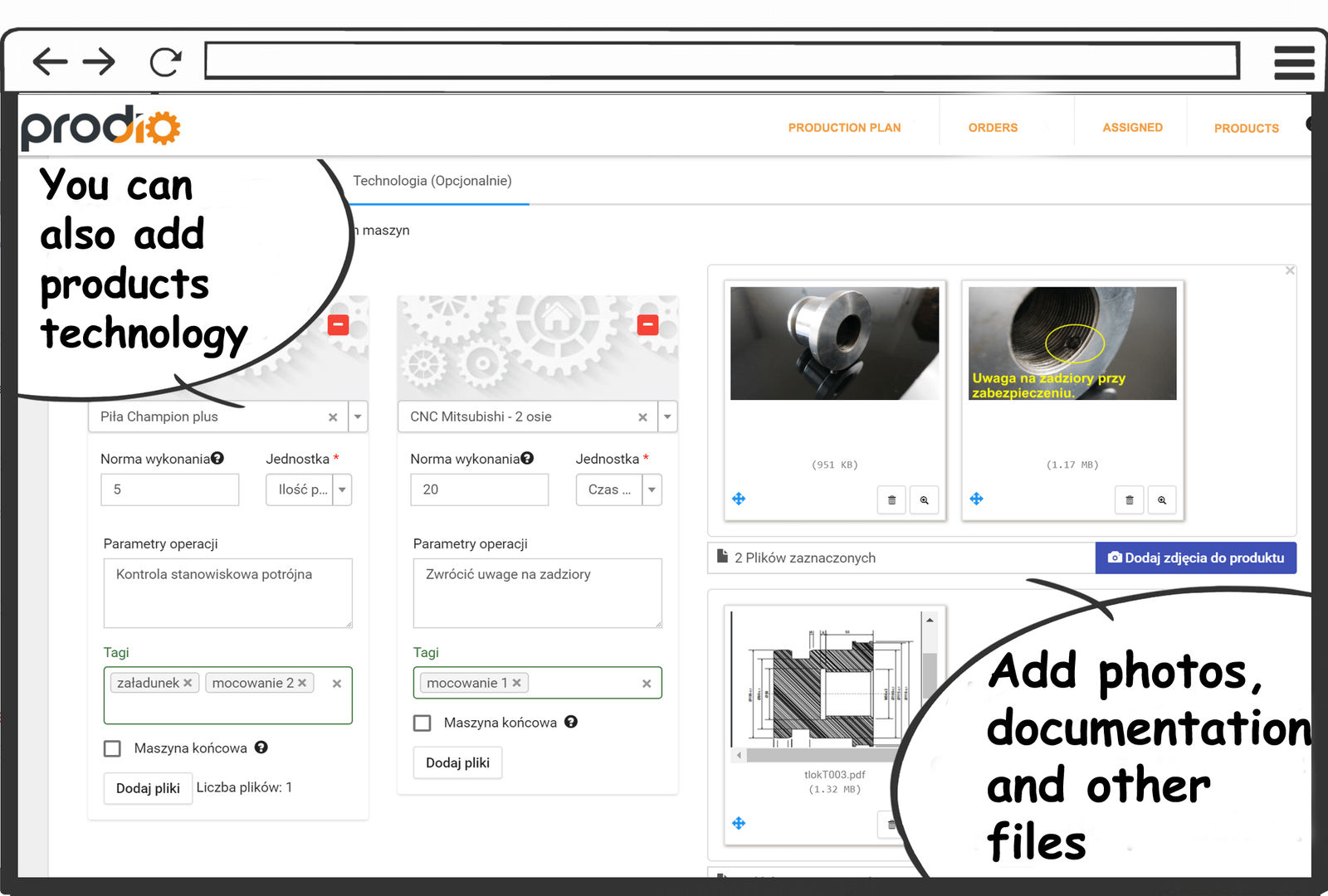 PRODUCTS DATABASE 
so the know-how and product knowledge can stay inside the company.
The more you use Prodio – the greater technology of products is created; thanks to that a training process for new employees will be easier, faster, and the knowledge will stay in the company.
Information about your products (including photographs, drawings, attachments) will become clear, easy to understand, complete and always at hand. 
MOBILE ACCESS 
so you can always have your production at hand.
Everything can be accessed from any place in the world (even form the beach) through your mobile phone or  tablet. What's more all you need to set up this system is a computer with web browser at the shop floor and voila!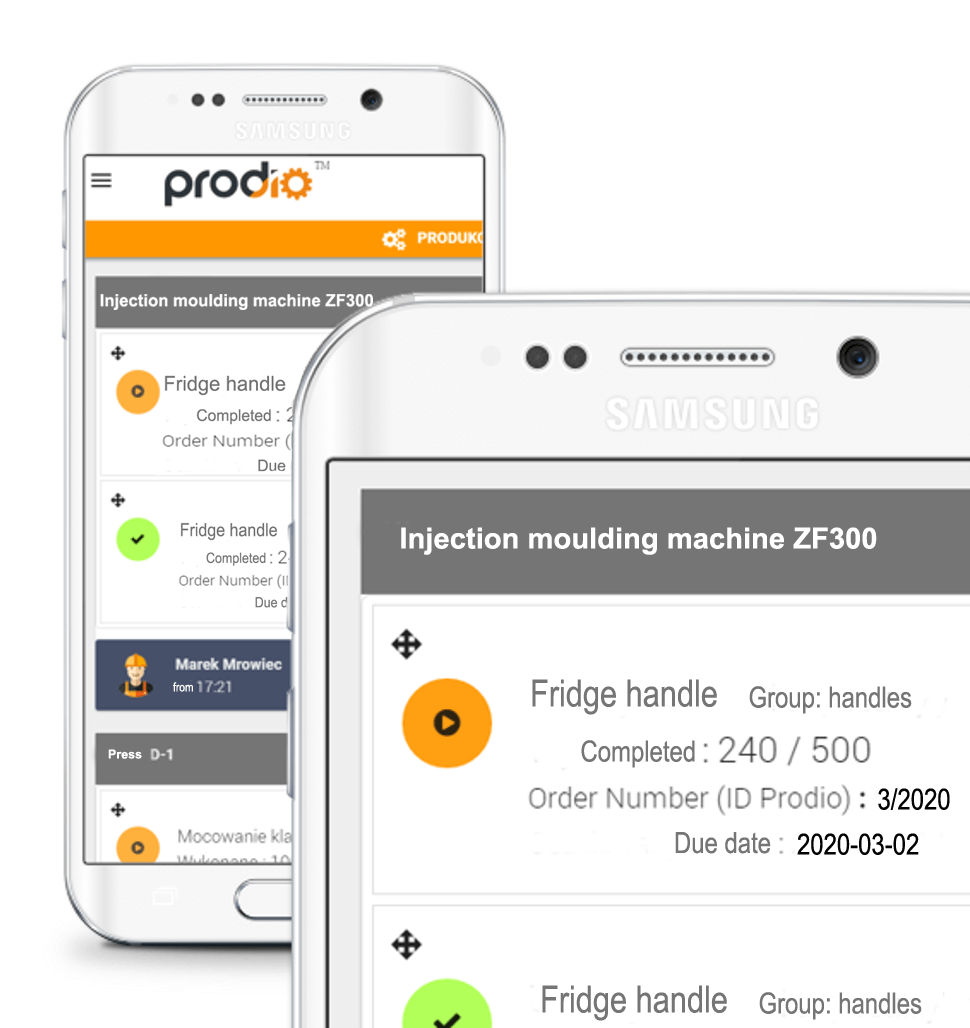 Try it for 14 days and change your company!
Straight away you get a complete access to all functions, so you can fully test the program at your facility. You don't have to leave you company data or telephone number- it's enough to provide your e-mail address.
Get Started !