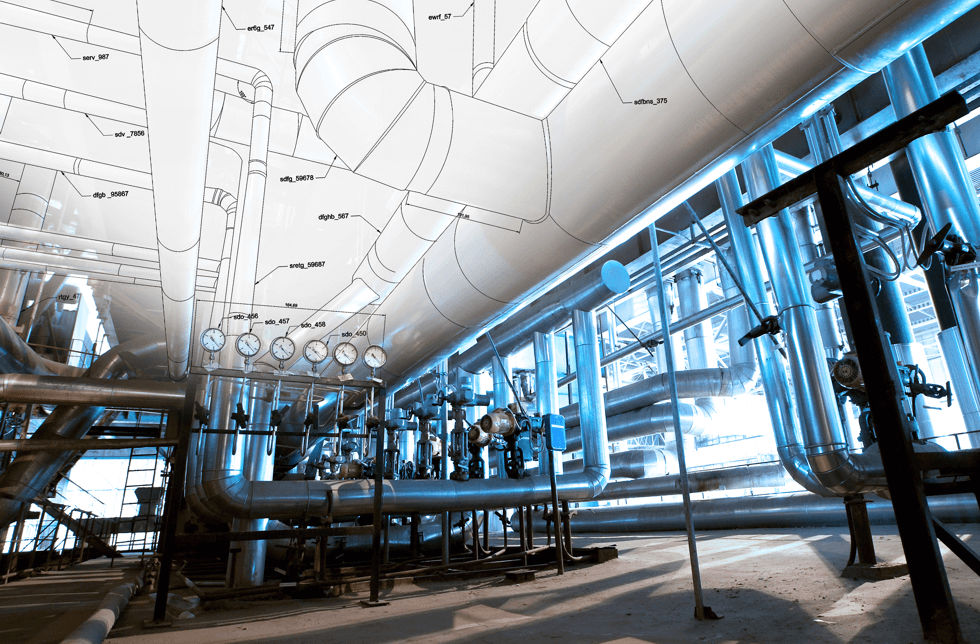 Production planning software to manage production of

machines / industrial installation systems and steel constructions.
You make great products, solve your Clients problems by producing advanced machines, issuing an invoice and then after covering all expenses have an unpleasant surprise: where is all the money gone?
The more complicated and ambitious the product is, the higher the risk of cost miscalculation – it is enough to lose a few % from each activity and the profit from the whole project can disappear. IT IS NOT GOING TO HAPPEN AGAIN. THANKS TO PRODIO you will be able to not only control the time and budget, but also it will be very easy, at least as easy as Excel, which you are using now, but first and foremost adding a new machine will be really fast.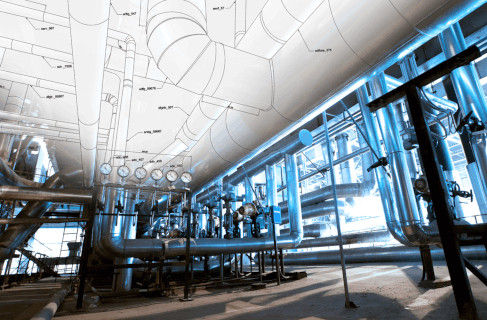 In your industry trusted us and brought in their know-how, helping to develop the software to suit ideally your needs:
producers of technological lines,

producers of advanced CNC machines on individual order,

producers of processing equipment and instalation of industrial tanks

Respectively employing: from as small as 10 people teams up to 130 employees (renown in Europe manufacture).

You will not only learn about the real cost of machine production, but also you will be able to adjust the time and the budget – to avoid exceeding either of them
Prodio offers more than precision avaliable just at one click or the list of times of all operations divided into particular stages in product technology of a given element / a whole group of elements of wich a complete machine consists of. In Prodio you can assign planned lead time to each operation, and benefit form a really powerful tool:
Motivation for employees, so they know if they work below/above the set norm – it is also a great motivational and bonus awarding tool (

show employees at the production hall how much time is left to exceed the norm),

Sums of particular estimated times for a produced element contribute towards planned lead time, so you can observe which operations were unprofitable and where you managed to make some savings.
It's important that you will be able to control other expenses, which regulary drain your profit and are difficult to verufy, such as ex. machine setting times.

Quickly add component elements, your constructor will complete the technology – and you will able to account for his work
When you add a new product in majority of production management systems you have to divide it straight away into components and set technology – IT IS IMPOSSIBLE TO DO IN PER UNIT PRODUCTION. Practically speaking it takes a long time to change customer's request into specific product consisting of different parts.
In Prodio without any problem you can add component elements in latter stages and complete technology and documentation – you can even – add up/change the structure during production process (as the practice often dictates what and how is it going to be processed first).
What's more if you treat "Technology Preparation" as one of the operations in the technological sequence , you will be able to account for technologists/programers working time, and workers at the first machine will know whether they can proceed with their work as the documentation is ready.
Stop wasting time on typing data into Excel and monitor time used for production.
What's the biggest problem regarding data analyses in production of machines/ equipment? The fact, that if you don't copy data from work cards and type it to Excel daily, you might not have the chance to catch up, and that delay can cause chaos and prevent real time reaction. It is also time-consuming and you might need to hire somebody just for this pointless job.
In Prodio with one click of a magnifier tool on the list of orders, you can see clearly how long particular operation took and how it corresponds with preliminary budget set for the project – see how to turn on, a fast orders progress overview. This function can be also used for motivating employees, as when they see their real work progress they can work harder to fit in alloted time to earn their bonus.
Tips and tricks, how to adjust your new production management software
Easily split whole constructions into parts
Multielement products, as a form divided into smaller parts:
We write the name of a form as an external order number,

Next, choose elements of form as products to this order (you can create them by writing the elemnt's name on the list of adding order and click enter; later in the products bookmark fill out the technology),

Some companies use the "Client" box to name separate elements,

This approach enables getting any data from crosstable after a history export to xls.
Quickly add positions from the orders level and next register technologists work
This is one of the most favourites ways of working with Prodio – it's tested to be useful in providing valuable data.
When you know what's on the list of your component elements, you can create them one above the other from the orders level. (see how).
Next in a contruction department add ex. constructors or programmers as machines and track their progress in Prodio as elements of technology preparation (see how).
Constructors update used technology at real time, attach drawings, programs on machimes and pass it on.
NOTE, THAT YOU CAN ALSO IMPORT THE LIST OF ELEMENTS FROM MS EXCEL
Use printed production orders, even when you use bar codes
The cards, together with a technological guidelines (see how to do it) can work as products ID card and follow it through a production process – some companies aso use stickers, generated directly from the software for particular elements of form to make things even clearer.
Use MS Excel for better analytics and make your work even more comfortable
When you use MS Excel exports you should find interesting:
possibility of downloading the whole working history for particular elements,

total orders progress including standarts.
This combination allows to get any data regarding a form production/tools in an easy way. It is also possible to reverse the process by importing data.
Start now!
Try Prodio without any commitments - you have 14 days to check all of its functions in practice. After your trial period ends you can simply leave your account or continue work as our Client. Would you prefer to talk? Don't hesitate and call us from 9:00 am to 5 pm !
Start a trial
Call us: +48 32 746 61 62